lets.eat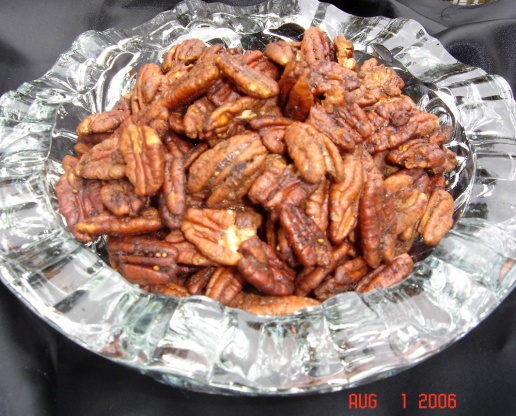 Great for nibbling or for gifts!

Top Review by KPD123
great munchies! i did make a few changes: i used an assortment of different nuts, i used more garlic powder and hot sauce than recommended plus i added lots of black pepper and a bit of cayenne. i was nervous that it would be too salty with all the old bay, but if anything i think i'll add a bit next time. i thought the flavors were great, but it just needed a bit more salt for us. thanks for the fun keeper!! will be making again for super bowl!!
Stir together melted butter, Old Bay Seasoning, Worcestershire sauce, garlic powder, and hot sauce; add pecans, tossing to coat. Place nuts in an aluminum foil-lined 15- x 10-inch jellyroll pan.
Bake seasoned nuts at 300° for 30 minutes, stirring twice. Cool. Store in an airtight container.