Oh my gosh this recipe is so easy to throw together. I serve this with Mama's Supper Club Tilapia... You may just need to use eye judgement of the milk.
Directions
Peel, cut and quarter potatoes.
Add potatoes to boiling water, seasoned with the 1/4 cup of old bay.
Boil until tender.
Drain potatoes.
Mash potatoes with potatoe masher.
Add 1/4 tsp old bay, butter, mayo, parmesian cheese and milk (may use more or less milk, depending on how creamy you like your taters).
Serve Warm and ENJOY!
Most Helpful
I followed the recipe exactly, with the exception of adding a litle bit more butter for creaminess. Maybe it's just that I'm a HUGE fan of Old Bay (which is why I'm giving this four stars, instead of three), but this just didn't have as much flavor as I was hoping for. Only trouble is, I'm afraid if you were to add more Old Bay, the potatoes would end up too grainy. Because I like Old Bay as much as I do, though, maybe I'll give that a shot.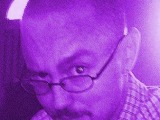 We don't have Old Bay here but I was given some in a swap so decided to try this. I didn't add extra Old Bay after cooking as the potatoes were well coated in it. I used sour cream in place of butter and this was nice for a change of pace.went well with meatloaf & tomato chutney for dinner. Thanks for posting!