ChefLee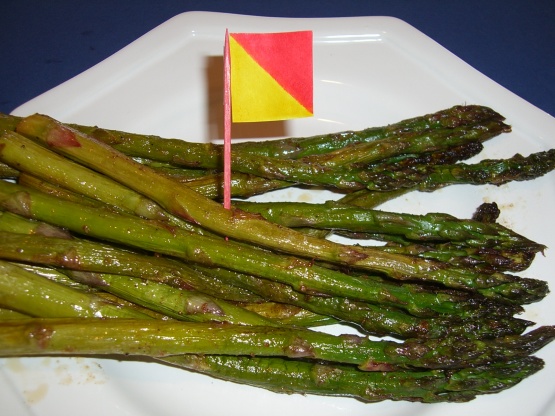 I read on somebody's page here on Zaar that they didn't like Old Bay Seasoning. Poor Old Bay! I was surprised by that and I got out my good ole' Old Bay. It is a mixture of some of the great seasonings out there,,,celery salt, mustard, red pepper, black pepper, bay leaves, cloves, allspice, ginger, mace, cardamom, cinnamon, and paprika. I thought it would taste good on asparagus so I tried it and I thought it was great! I hope you like it too!

The kids and I loved this, DH wasn't so fond. I love Old Bay and am always excited to find new ways to make it! Served with recipe #333622.
Preheat the oven to 400 degrees F.
Place the asparagus onto a baking sheet.
Toss the asparagus with the olive oil and all of the other seasonings.
Bake for 15 to 20 minutes until the asparagus are tender.