ChefLee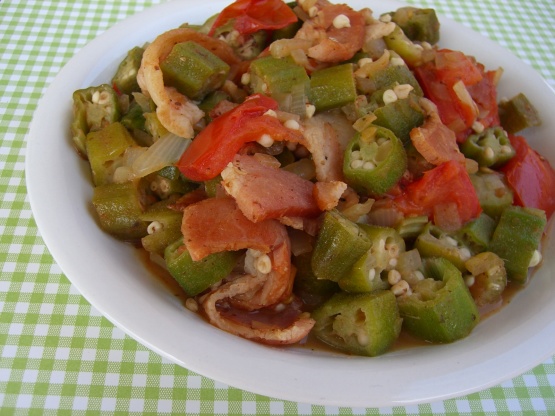 A mixture of okra, tomatoes, bacon, and onions that is delicious as a side dish or served over rice. This is a recipe developed over the years by my mother-in-law and me.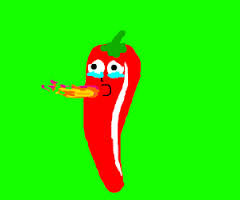 I whipped this up for lunch today and boy is it good!! The bacon and onion really flavors up the okra and then using fresh tomatoes instead of canned really puts it over the top! I used fresh ground pepper and a little kosher salt too. Loved this, will definitely make again, thanks!!!
6 -8

slices of thick-sliced bacon, cut into pieces

1

medium onion, chopped coarsely

3

cups sliced okra (fresh or frozen)

3

medium tomatoes, cut up
salt & pepper
Saute' bacon in skillet until it is browned. Add onion, cooking until the onion is transparent. Add the okra and continue cooking until it is tender and almost done. Add tomatoes and continue cooking 4-5 minutes more. Add salt and pepper to your taste. Serve as a side dish or over rice.