Parsley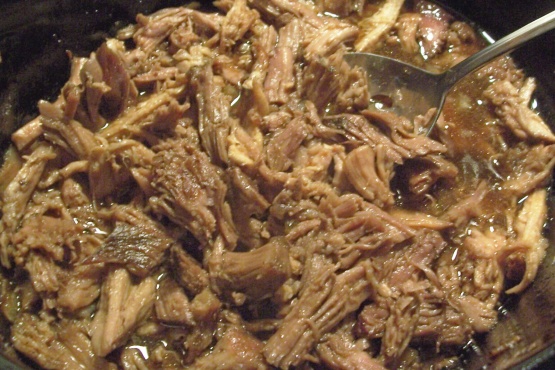 A fall off the bone slow roasted Pork Butt, good served on soft rolls.

I used applesauce with 1/4 of water ( no apple juice in house) and Emeril' essence for the creole seasoning. I followed the recipe with those exception. Exceptional...pork is tender and very flavorful.
Rinse pork butt and pat dry.
Sprinkle with salt & pepper,douse with worcestershire sauce.
Pour apple juice over.
Rub with Cajun seasoning.
Once well seasoned,coat with light brown sugar, slap that butt!
Heat oven to 450*, bake for 1 hour.
Reduce oven to 200* and bake for 4-6 hours.
Check, bake until meat falls off the bone.