Oil and Vinegar Vinaigrette
Sageca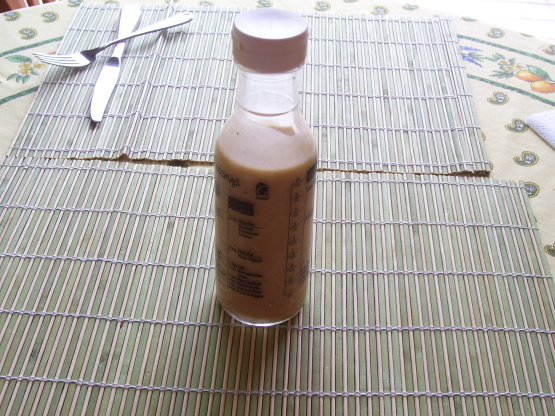 A terrific all-purpose dressing always in the refrigerator ready to garnish any salad. I recently added 4 strips of anchovies to the recipe and it is wonderful.
Pour lemon juice in measuring cup.
Add enough vinegar to make 1/2 Cup of liquid. Combine lemon juice, vinegar, dry mustard, garlic, salt and pepper in blender.
With motor running, slowly drizzle in the oil.
For a creamier dressing, whisk in 1 Tbsp of mayonnaise and 1 Tbsp freshly grated parmesan cheese to ½ Cup of dressing before tossing with greens.