Bev I Am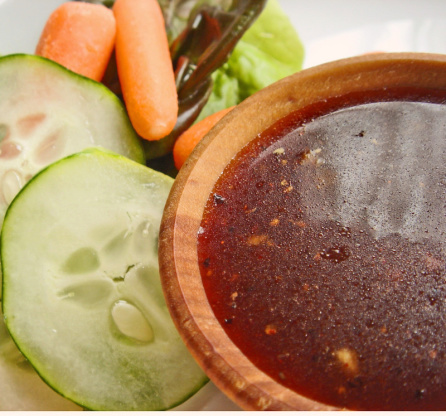 This is a sweet, simple homemade dressing that tastes so fresh. Recipe is from Taste of Home.

When I first read the recipe I completely overlooked how much sugar was involved. But like other reviewers, I scaled that quite a ways back and still found it to be a pleasantly sweet balsamic dressing. One thing I didn't like was how runny it was, and while taste wise I loved it and would definitely make again, I'd scale the hot water back and dissolve the sugar in as little hot water as possible. This has kept very well for the whole week and goes perfectly with hearty salad greens like romaine & spinach. Thanks!
In a 1-quart jar with a tight-fitting lid, combine the first five ingredients.
Add water, vinegar and garlic; shake until sugar is dissolved.
Add oil; shake well.
Store in the refrigerator.
Just before serving, remove garlic from the dressing. Drizzle over salad greens and red cabbage.