Oh so Easy Mustard-Mayonnaise Sauce
teresas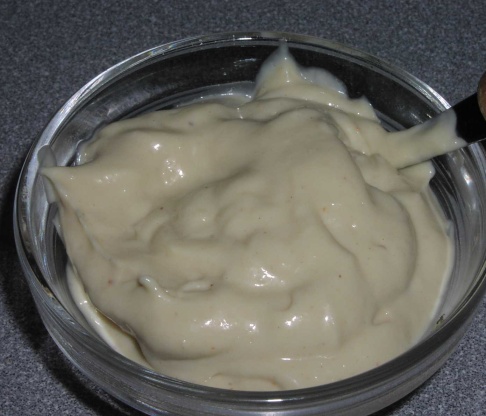 Perfect for dipping. Try it with crab cakes, steak sandwiches, chicken fingers, and fish. Will hold perfectly for 5 days. Yields 1 3/4C, so I am guessing on servings. It would depend on what you are using it for. I am basing servings on using it as a dip, not a condiment.

I love this. I broil brussel sprouts and then toss them in this. Even the neighorhood kids that say they hate brussel sprouts (we have the 3 bite rule at our house for everyone) admit they think it is good.
In a mixing bowl, stir everything together, then whisk until lightened and smooth.
Use immediately or transfer to a lidded container and refrigerate for up to 5 Days.