3 Reviews
Most Helpful
Newest
Highest Rating
Great bread, and simple to make, which I needed today, since we have colds here. I usually let the machine do the hard work and then bake it off in the oven, but decided to let the machine do it all. Made a perfect size loaf and went great with the chicken soup. Will be making this at Thanksgiving time also, since it would be perfect for a turkey sandwich!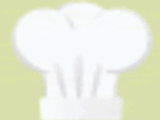 I made this in a loaf pan, and mine rose a LOT! Good, flavorful bread. It's good toasted and spread with cream cheese. Thanks for posting!

This is a great flavourful bread; I made the dough in a Kitchen Aid and formed as baquettes and baked in regular oven. It made 2 decent size baquettes. The dough did not rise much when I set it aside; but made up for it during baking.

Oh My Garlic! Bread (Abm)