Oh Meatballs!, Oh Meatloaf!
Prep 15 mins
Cook 20 mins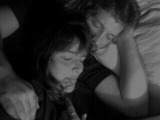 This recipe can be made as a meatloaf or meatballs and is from Bird's dear old dad. with a secret ingredient (soy sauce) that no one will even taste or believe is in the recipe. The blending process is against traditional methods of lightly mixing the meat but what do experts know?, they said eggs were bad for us at one time, lol. My dad's method makes this the most tender, moist and delicious meatballs or meatloaf you will ever eat. The ketchup topping is simple, and the oven thickens it and makes a tangy sauce that there is never enough of as everyone is always wanting extra. The meatballs freeze well for leftovers or OAMC. You can just pull out any number of frozen meatballs for use in later dishes such as with a Bechamel sauce for an easy Swedish Meatball appetizer, or for spaghetti, or Meatball Parmesan hoagies, or...
Directions
Preheat oven to 425°F Place ground beef into a large bowl and sprinkle with soy sauce, spreading around the meat. Turn meat over to coat.
Add remaining ingredients and mix thoroughly using your hands. Start by keeping hands open wide, then close down as you reach into meat, squishing and turning with your wrists. Continue till mixed well until meat is 'stringy' (this is non-traditional as most chef's tell you not to overmix).
MEATBALLS: Shape into small 1" balls and place on a baking sheet 1/2" apart. Bake for about 15 minutes or until cooked through.
MEATLOAF: Place meatloaf into a loaf pan or 8x8 baking dish. Pour ketchup over top. Bake for 45 minutes or until internal temperature reaches 165°F.
Most Helpful
This was a nice treat last night. Nice moist meatballs with a really nice flavor. I served them with mashed potatoes and gravy. I halved the recipe which worked fine and ended up with about 20 meatballs, half of which DH ate before the potatoes were ready, lol. I would spray the baking sheet with a little Pam or something, our meatballs stuck on a little bit.

I agree with squishing and 'overmixing'. My meatballs are tender and moist, no matter how much I squish.
Moist and flavoursome: I used this recipe to make meatloaf which two of us immensely enjoyed tonight, and the rest has been put in the freezer. I added 3 cloves of minced garlic (instead of the garlic powder) to the onion, also minced rather than chopped, and also added two minced baby carrots (all minced in my mini processor). I always add a bit of carrot to meatloaves as somewhere along the line I've taken on board the advice from some Italian mama - or probably more accurately hundreds of thousands of Italian mamas - that it's that little bit of carrot that is, as it were, the secret ingredient in excellent meatloves, meatballs and tomato-based meat sauces! Or ONE of the secret ingredients, as I agree the soy sauce is another secret ingredient, one I've used in my Pork, Mushroom and Soy Sauce Meatballs Recipe #120300! Loved the blend of flavours. I omitted the ketchup - just don't much like the taste - so covered the meatloaf loosely in foil until 10 minutes before the end of the cooking time. Thanks for sharing this great recipe!