Oeufs Au Xérès Et à L' Orange - Eggs With S
Bergy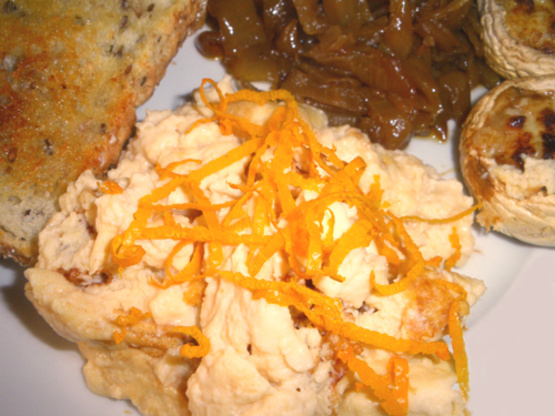 Perfect for an elegant Sunday brunch served with a hot, toasted baguette, this recipe comes from the Creole chapter of the United States Regional Cookbook, Culinary Arts Institute of Chicago, 1947.
Beat eggs until frothy.
Blend in sherry and tomato sauce; add seasonings.
Melt butter in frying pan and pour in the mixture.
Cook slowly, stirring until eggs begin to set.
Sprinkle with grated orange rind and serve at once.