ChefLee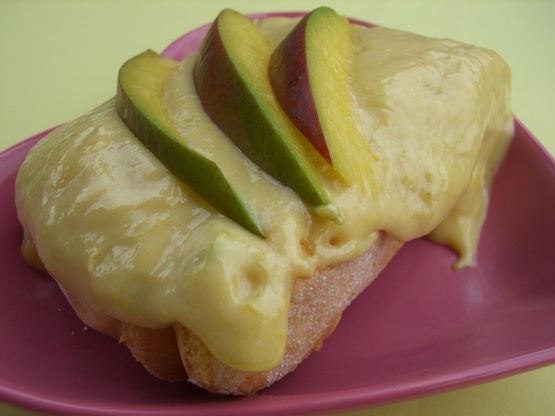 Beautiful men are called "mangoes" in Mexico. This is a scrumptiously easy, wickedly tasty tribute to the man of most women's dreams.

Yum! My condensed milk was 14oz and I used most of it. I think that was a mistake because the "canned milk" taste came thru and it was too sweet. If I make it again I will reduce the milk... perhaps even down to 10oz.
Peel and remove stone from mango.
Blend all ingredients in blender, except lady fingers.
Cover the bottom of a glass pyrex dish with lady fingers.
Pour mango mixture into dish.
Store in freezer about 30 minutes, or until slightly hardened, not frozen.
Cut in squares and serve with fresh mango slices if desired.
A Gorgeous treat for your girlfriends!