This was a recipe that a friend of a friend gave to me. I tweaked it a bit to my family's taste. If you do not have hash browns use bread for the bottom. We like to have his on a weekend morning and the kids love to see the egg occupy the bacon.
Directions
Preheat oven to 400 degrees. Spray a 12-cup muffin pan with nonstick spray (or use a silicone muffin pan).
Heat a skillet over medium-high heat. Arrange the bacon in the skillet in a single layer and cooked until its fat is mostly rendered but it's still pliable, about 5 minutes.
Put about 1 ounce of hash browns in the bottom of each muffin cup and gently press with the back of a spoon. Keep any remaining hash browns warm and serve on the side. (If using bread, cut two 2-inch circles out of each slice of bread. Place a bread circle in the bottom of each muffin cup.).
Wrap a slice of bacon around the edge of each muffin cup.
One by one, crack the eggs into center of bacon and season with salt and pepper.
Bake until the egg white is set, 10-12 minutes (longer if you like your yolks firm). Using a thin knife or offset spatula, remove the bacon-egg cups from the pan. Sprinkle with cheese if desired. Serve.
Most Helpful
So cute! I served these to overnight guests. I wasn't sure that they would stay together and/or that I would be able to get them out of the muffin tins, but it all worked perfectly. I served more bacon and hash browns on the side. Thank you for an inventive and impressive breakfast recipe!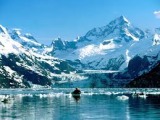 So good! I only made one so used a 6 oz custard cup. Used the hash browns and had hoped they would get brown on the bottom but that may be my use of glass instead of metal for a baking dish. Regardless, this was delicious! I used pre-cooked bacon (2 slices) and that made it super easy! Forgot the cheese until after taking a picture but did add a sprinkle of jack cheese before scarfing LOL Thanks for sharing!

I made 2 of these using silicone cups and the bread option. They turned out perfect and made a terrific breakfast. Thanks for sharing. Made for Spring PAC 2012.