Oaxacan- Style Grilled Corn on the Cob
Nif_H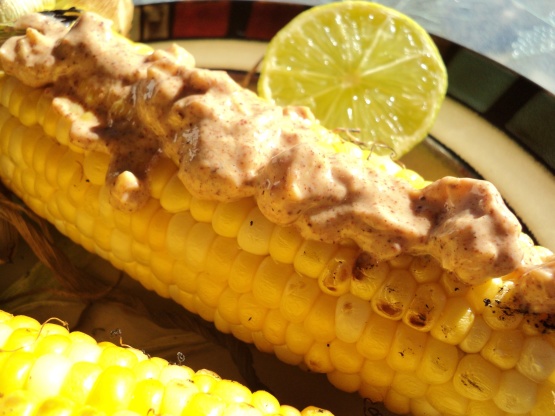 From Cooking Light, August 2012. This is a great addition to your summer BBQ. I usually use ancho chili powder when no specific type is called for, which is mild, and slightly smokey- a nice compliment to the grilled flavor of the corn.
Preheat your grill to medium.
Combine the queso fresco, chili powder, crema, salt, and cayenne in a small bowl.
Place the corn on the grill rack and cook about 8 minutes or until slightly charred. Remove to a serving platter and drizzle with the crema mixture.
Serve with the lime wedges for squeezing over the corn.