Rita1652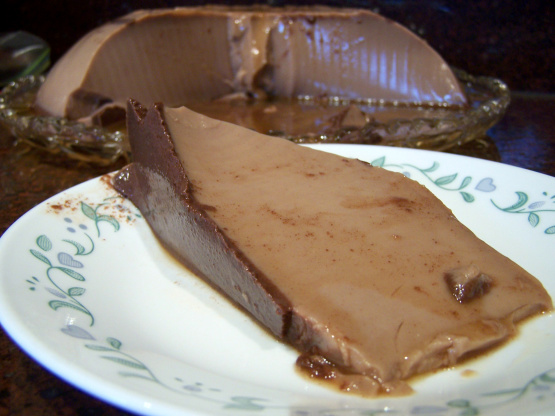 Cooling time not included.

Can someone help me understand what I did wrong in this recipe? The directions leave much to be desired, IMHO. It says to stir in the gelatin and let it set in the fridge. I stirred in the gelatin thoroughly (this was fresh powdered gelatin I had JUST bought), but it never set. I did some research and found that gelatin (apparently?) needs to "bloom" first(?). Which means sprinkling it on top of a liquid, letting it set 5-10 mins, and then mixing it in. So I tried that -- since the original hadn't set in 3-4 hours (was very runny), I took some more gelatin (nearly the same amount), "bloomed" it first (using a small part of the runny flan - not water of course, as I didn't want it to be even runnier), and then added that, blending it thoroughly throughout the flan. I let it set in the fridge overnight & took it out this morning. It is STILL very runny!! I followed this recipe to a T. If someone could help me understand where I went wrong, please do so!! I would really appreciate that!! Because it looks so promising and amazing otherwise!! Also tasted delicious. Thank you!!! :)
In a saucepan, add the fist 4 ingredients.
Heat on low for 10 minutes making sure that the mixture does not boil.
In a mixing bowl place egg yolks, eggs and almond extract.
Add mixture mixing slowly and let sit for 10 minutes.
Now slowly add the gelatin while stirring.
Caramel:.
Cook sugar in saute pan at medium heat for 3 minutes or until lightly caramelized.
Pour caramel in a 6" round ceramic dish and let sit for 2 minutes.
Pour mixture prepared earlier in caramelized dish and place in refrigerator to cool.
Before serving, you need to scrape the side of the ceramic with a spatula to loosen the caramel.
Turn over into a serving plate.