This is a recipe I made up when I wanted the flavor of Tres Leches without a whole cake. The "secret" ingredient is cream of coconut, which is different than coconut milk. Cream of coconut can be found in the beverage aisle under the brand name "Coco Lopez".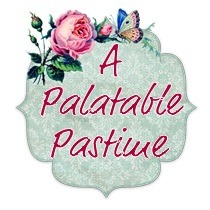 I made these at someone else's home for the holidays and had some problems with the recipe. I made it as instructed- although I used an instant-type coconut cream which I reconstituted with water to make coconut cream. I don't think that was the problem. I baked as instructed and the mixture was slightly jiggly, but since it called for chilling I expected it to firm up as it got cold. It did not, and remained sticky-gooey. It was difficult to cut, and although it had a really great flavor, hardly anyone ate these- I suspect because of how sticky they were, so it was really a loss. Next time I might try baking these longer, and also, instead of using spray on the foil, I will use butter or shortening to give better coverage. I do think this recipe is worth a try, but I suspect it does need some tweaks to work out right. Thanks for posting- I will try these again sometime and let you know if I come up with solutions to the stickiness.
Preheat oven to 350 degrees F.
Line a 13x9 inch pan with aluminum foil leaving one inch overhang.
Spray foil with no-stick spray.
Beat butter, sugar and vanilla extract until creamy.
Combine flour, oats, baking soda, salt and pecans.
Add flour mixture to butter/ sugar mixture and stir until mixture starts to come together.
Press 2/3 oat mixture into prepared pan.
Bake for 15 minutes.
In a medium sauce pan, heat condensed milk, cream of coconut and milk over medium heat.
Stir in white chocolate.
Turn off heat and stir until morsels are melted.
Pour melted white chocolate mixture over baked oatmeal crust.
Crumble remaining oat mixture on top and bake for 20 minutes more.
Let cool completely and chill.
Lift foil from pan and cut into bars.