PaulaG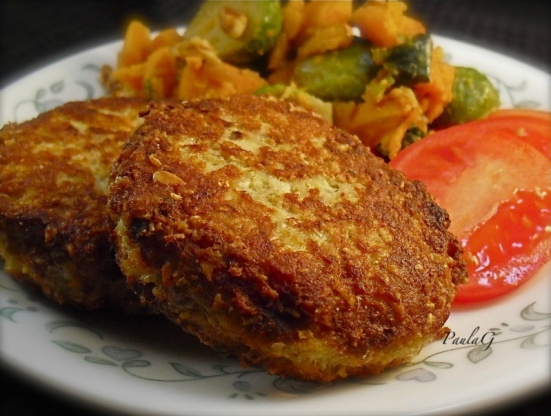 This is a very healthy and tasty recipe for salmon patties. It is also very fast and easy to make. What more could a chef want!
Top Review by PaulaG
These are very tasty. I used gluten free rolled oats that were processed just enough to break up the flakes. After mixing, the mixture was allowed to rest for a few minutes before shaping. The rest period allowed for the oats to absorb some of the moisture. After forming the patties they also rested while the oil heated. The oats produced a nice moist pattie that held together nicely. At serving time they were topped with a creamy horseradish sauce.
Combined all ingredients except margarine; mix well.
Shape to form oval patties about 1/2 inch thick.
Pan fry the patties in margarine over medium heat for 3-4 minutes on each side or until golden brown and heated through.
Serve hot.