Redsie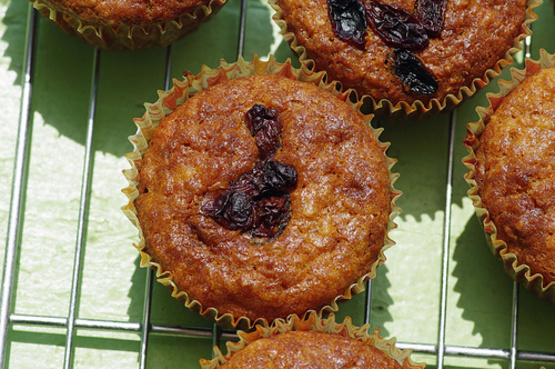 From the Cafe Beaujolais in northern California, a wonderful and different muffin recipe. From "Morning Food" by Margaret S. Fox and John Bear.

Very good Miss Annie. I do like oatmeal and these made a very good muffin. I added extra cinnamon and doubled the recipe. (I knew I'd want more than a dozen!!) I thank you and my freezer thanks you!!
Combine the oats and buttermilk and let stand 30 minutes.
Sift together the flour, baking powder, salt, baking soda and cinnamon.
Stir the eggs into the buttermilk mixture, then add sugar, butter, and flour mixture.
Stir until just combined.
The batter will be lumpy.
Fold in the raisins.
Spoon into a muffin tin about 2/3 full.
Bake at 400º F for 15 to 20 minutes.