bildcase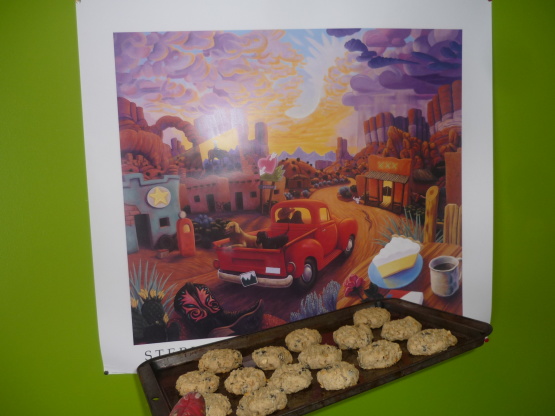 I got this recipe from a recipe card. And it's delicious! I made a double batch and they were gone in a few days. Yumm-o!

Cut back on the sugars and added peanut butter to cover less marge. A less sugary cookie resulted, but in the winter time, these 2 grown-ups aren't so active! And, weeze gonna eatz them all, even if the consistency is kind less moist than could be. Good cookie with the added touch of peanuts and raisins!
Preheat oven to 350°F; line baking sheets with parchment paper.
Mix butter, granulated sugar, brown sugar, vanilla and eggs in a large bowl. Beat with an electric mixer on high speed until fluffy. Combine flour, baking soda and salt in a medium bowl; beat into butter mixture on low speed. Stir in rolled oats and raisins until well blended.
Drop dough by heaping tablespoonfuls about 3 inches apart on prepared baking sheets. Bake until golden, 12-13 minutes. Transfer cookies to wire racks to cool.