Oatmeal - Raisin Bread (ABM)
truebrit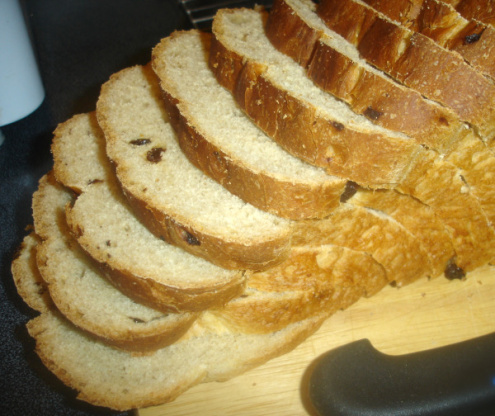 This is the BEST Bread Machine bread I have ever tasted, and I do not even LIKE raisins!!! This is a "Gotta Try" recipe........

the recipe was excellent. I did not need to make any adaptions. Will make it many more times
Measure carefully, placing all ingredients except oats and raisins in the bread machine.
Set program to basic cycle and medium crust setting; press start.
Add oats and raisins at the end of the first kneading cycle.
Remove baked bread from pan and cool on wire rack.