Oatmeal-Pecan Loaf for the Bread Machine
jenne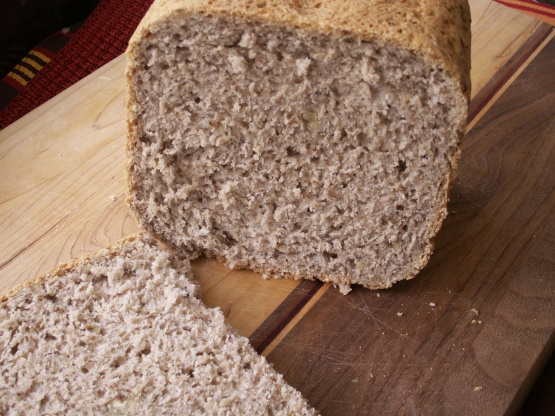 Here is recipe from a Gold Medal cookbook that makes great toast! It makes a 1 1/2# loaf. I would like to thank chef#314327 for their kind review but their zmail is marked private. Hopefully you will see this!

This is an excellent bread, one of my family's favorites. Good texture, good flavor, the pecans add a nice touch.
Measure carefully, placing all ingredients in bread machine pan in the order recommended by the manufacturer.
Set crust color at Light. Size 1.5 pound loaf.