Derf2440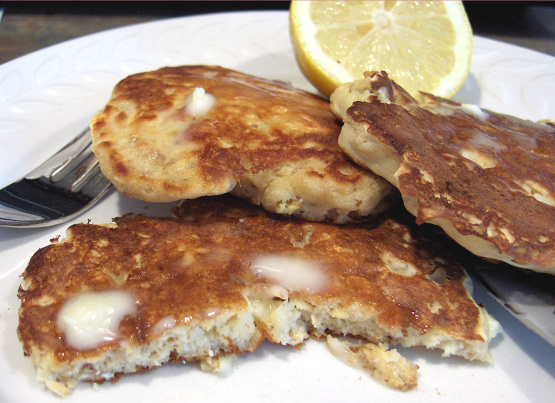 Add your own flavourings to this basic mix. Chives and cheddar cheese is one combination that works well.

I am on a low carb diet and I was getting tired of the same type of breakfasts. These are fantastic. They taste just like regular pancakes. I usually put some blueberies or something in with them. I used nonfat plain yogurt instead of milk and they came out great.
Put the flour and baking powder in a mixing bowl, then tip in the oatmeal and salt.
Mix together, then crack in the egg and pour in the milk.
Whisk until you have a batter that is about the thickness of thick cream.
Heat a heavy non-stick pan with a little oil, then spoon in about 1/4 cup batter.
The pancakes are ready to turn when little bubbles appear on the surface.
Turn and cook for a couple minutes more until they are golden brown.