Rita1652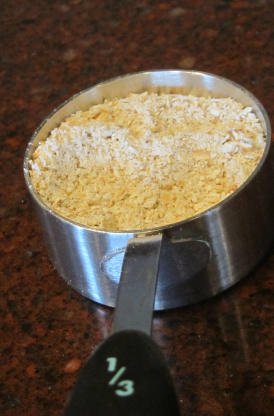 This is not a recipe but something that I read about in a Parents Pages I receive monthly. With this you can make cookies and muffins and receive more fiber in your diet! But I don't see why you can't substitute it in other recipes!

I made this up and used it to substitue flour in a bread recipe I had. It made for a denser and healthier loaf of bread, which would go great with a soup or stew. I am looking forward to trying it with chocolate chip cookies and other recipes. Thank You for a wonderful and healthy recipe.
Take oatmeal and run it through a food processor for 30 seconds. Till it looks like flour.
Substitute up to 1/3 oatmeal for flour.
This recipe obviously makes 1 cup.