Oatmeal Cream Cheese Muffins
Juju Bee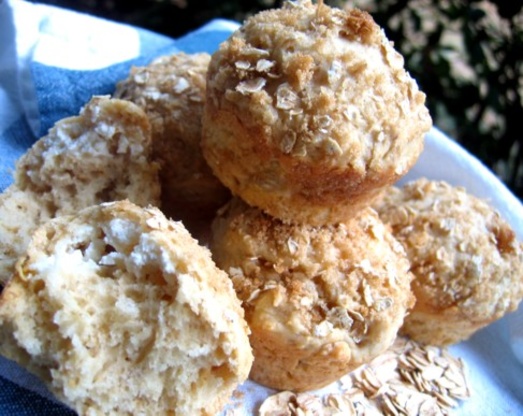 I'm sure you can use either Old Fashioned Oats or Quick-Cooking- It just depends on your preference.

Taking the tip from another reviewer, I mixed the cream cheese with a little sugar. I still didn't care at all for the cream cheese in these - the rest of the muffin, however, was insanely good! Very dense yet really moist, and with a really good texture. The topping is great, too. I will keep this recipe and make it again, without the cream cheese filling.
In medium bowl, mix oatmeal and milk and let stand for 30 minutes.
Stir brown sugar, oil and egg into soaked oats.
Combine flour, baking powder and salt.
Stir into oat mixture just until blended.
Spoon half of the batter into 12 paper lined muffins cups.
Place about 1 teaspoon cream cheese into the center of the batter in each cup.
Top with remaining batter, making sure the cream cheese is covered with batter.
Combine oats and brown sugar for topping- Sprinkle over muffins.
Bake at 350 degrees for 20 minutes or until centers are set.