Oatmeal Cookies with Flax
Pam-I-Am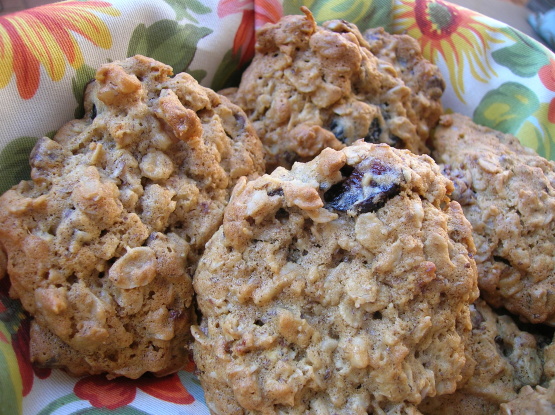 This recipe is a somewhat healthier variation of the standard.

This is a really great cookie with lots of healthy goodness in it. I used the prunes and actually prefer them over raisins in most oatmeal cookie recipes. I also used flax meal instead of flax seed. The Splenda in this has an aftertaste I don't care for. Those who are use to splenda probably would not notice or mind the taste. I will make these again, but use real sugar instead.
Cream shortening and sugars until smooth.
Add eggs and vanilla; beat well.
Add flour, baking soda, cinnamon, salt and flax meal; blend well.
Stir in oats, prunes, walnuts and chocolate chips.
Bake 10-12 minutes.