saj85210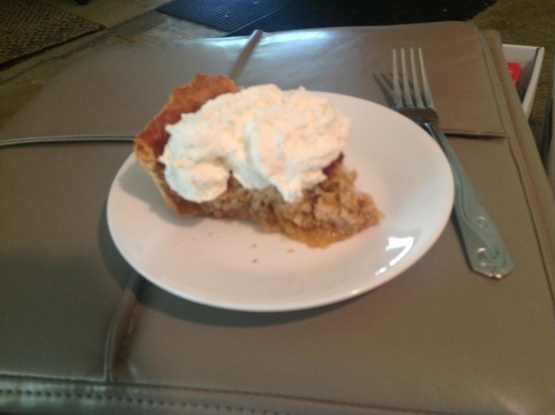 This is a really easy pie to make. It's reminicescent of a pecan pie, but without the nuts. I like it because the inside is soft and chewy, while the top is crunchy. Sometimes, for a change, I throw in 1 cup of chocolate chips. I believe the original recipe came from Woman's Day. NOTE: Prep time does not include time it takes for pie shell to defrost.
Preheat oven to 350*. Stir all filling ingredients together in a a large bowl until well mixed.
Pour into pie shell. Bake 50-60 minutes, until golden and a toothpick stuck in the centre comes out clean. Filling may still jiggle in the centre.
Cool and serve (nice topped with spoonful of Cool Whip).