Oatmeal coconut chocolate chip cookies
Pamela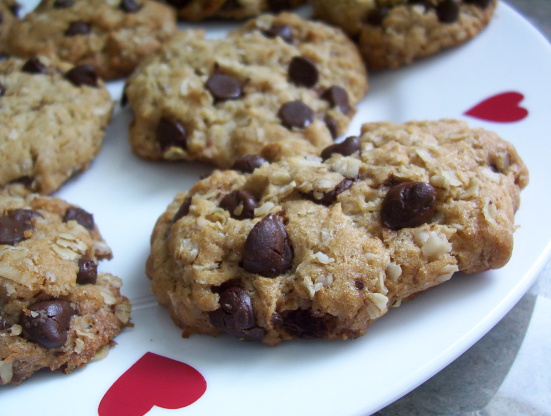 a very moist and chewy cookie

I really wanted to like this recipe, but I think using oil instead of butter ruined them for me. I had never used oil for a cookie and I thought I'd give it a try, but you can really taste the difference, and the was greasy. I think because of this I had a problem with the chocolate chips sticking in the dough. They also just seemed to crumble when they came out of the oven :/ If I decide to try them again I'll definitely be using butter or at least half butter half oil.
cream oil and sugars with mixer.
add eggs and vanilla.
mix dry ingredients and add to sugar mixture.
add chocolate chips and coconut by hand.
use small cookie scoop drop onto ungreased cookie sheets.
bake at 350 for 8-10 minutes.