Oatmeal Chocolate Chip Cookies
Derf2440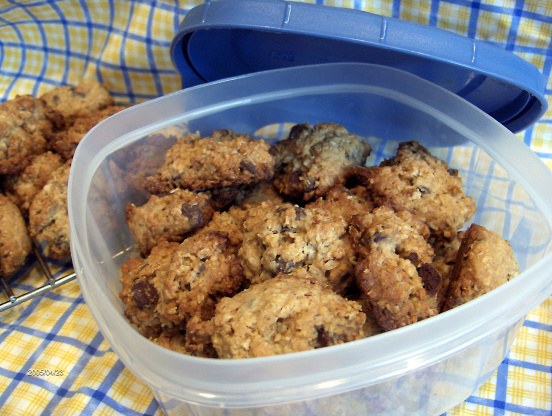 This is a nice, semi-crispy cookie, with a hint of coconut.
Cream together the butter and sugars; add the egg and vanilla and mix well.
In a separate bowl, sift together the flour, salt, baking soda, and baking powder.
Mix in the oats, coconut, and chocolate chips.
Add dry mixture gradually to the wet mixture, mixing after each addition.
Drop batter by spoonfuls onto lightly greased cookie sheets (I use non-stick sheets--don't need to grease them).
Bake at 325° for 15 minutes or until lightly browned.