Prep 20 mins
Cook 40 mins
I have had this recipe for quite some time and I don't recall having made it. It does look good so if you try it, let me know how it turns out.
Directions
Pour boiling water over oats, stir and let cool.
In a larger bowl, cream together the butter and sugars; then add the beaten eggs.
Beat mixture until fluffy.
Sift dry ingredients and add the alternately with the soaked oatmeal to the creamed mixture until blended.
Turn into a greased 8" pan and bake at 350 for about 40 minutes or until cake tests done.
While cake is baking, mix all of the topping ingredients together.
While the cake is hot, carefully spread the topping over it smoothly.
Broil 4" from broiler until just melted and bubbly, watching it all the time.
Reviews
Most Helpful
This was so good. Just like Mom used to make when I was a kid many, many years ago.

Exactly like the recipe I used to have that got lost in a move. I was thrilled to find it here on zaar. This is a delicious cake. The coconut frosting is what sets it apart. Thanks for posting...this one is like a trip to Grandma's house!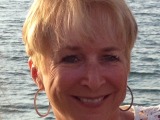 Bless you! This cake is so moist and the flavor can't be beat. I hadn't thought about this cake for many years and was overjoyed to see it here. I will be making it for a very special birthday and can't wait to see everyone's reaction. Something I remember that is a little different is to use a handfull of black walnuts to the mix and also in the topping to make to flavor stand out.