vrvrvr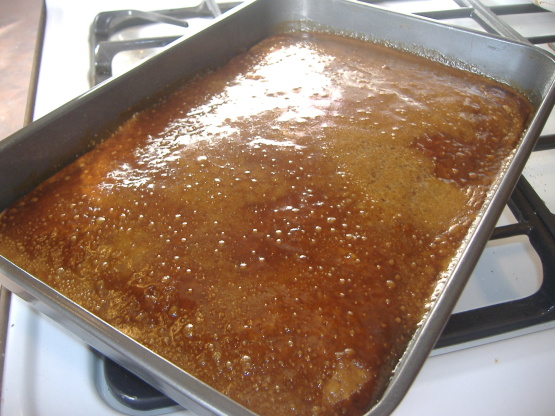 This cake recipe was given to me in 1967 when I was a brand new bride by a neighbor, Ethelda Wagner. What a dear woman she was. And her cake is fantastic!

A very good cake, and my family loves oatmeal, so this is exactly what we were looking for. I cut the sugar by about 1/3 of a cup, based on the reviews, and we didn't miss it at all. It all disappeared within hours!
Pour boiling water over oatmeal.
Set aside to cool.
Cream sugars and butter.
Add: oatmeal, flour,soda,cinnamon, eggs, vanilla.
Bake at 350 for 30-40 minutes in a greased and floured 9x13 pan.
Make icing.
Mix all icing ingredients,and spread on hot cake.
Put under broiler for a few minutes til bubbly.