Annacia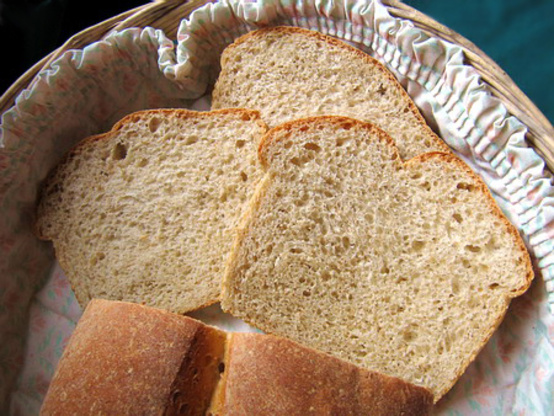 This bread tastes delicious toasted and slathered with your favorite jam, jelly, or marmalade.

Excellent bread. I used 2 Tbs Splenda Brown Sugar and 1 Tbs of regular Splenda, 2Tbs heart healthy margarine and 1/4 c of egg white. Along with this I replaced 1 cup of white flour with whole wheat. I got a wonderful tasting bread which slices beautifully even while still slightly warm. It would be too sweet for me to use for sandwich's unless you were making PBandJ's. As breakfast toast it will be wonderful. Very simple to make even though I oven bake all of my breads.
Combine first 5 ingredients in a bowl; stir well. Let cool slightly.
Follow manufacturer's instructions for placing oat mixture and remaining ingredients into bread pan; select bake cycle, and start bread machine.