Oatmeal-Almond Pancakes, Diabetic Friendly
Boomette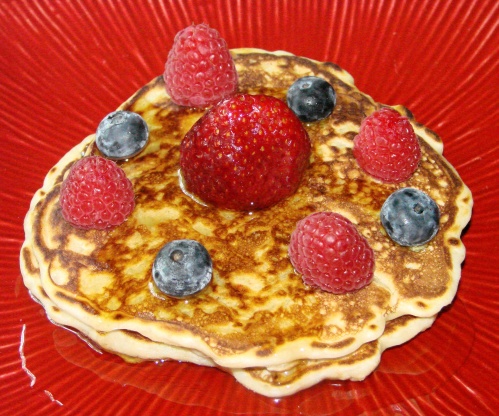 While I realize that whole wheat is a better choice for diabetics. As an insulin dependent diabetic myself I find this an acceptable recipe for a very occasional pancake urge. Top with a drizzle of no sugar added syrup or my favorite of unsweetened apple sauce.
Whisk together flour, oats, Splenda, baking powder and salt in a large bowl.
In another bowl, whisk together soy milk, 3 tablespoons oil, eggs, almond extract and vinegar.
Add wet ingredients to dry ones and whisk just until mixed.
Fold in almonds.
Use some remaining oil to lightly grease a large skillet or griddle pan, and heat over medium heat. Ladle 1/4 cup batter for each pancake.
Brown each cake on both sides, flipping once, and using more oil as necessary.
Serve.