3 Reviews
I decided to make a late night snack of flapjacks and these were fantastic!!! Using fresh pecans and roasted peanuts to go with the 4 yr old aged balderson it was heavenly. Also used herbe de provence for the herbes. Loved it!

We cut the recipe by half and used only pecans for the nuts for personal preference and Tillamook brand aged cheddar cheese. Although the ingredients suggested a great recipe, these were very bland and flavorless. Sorry FT, we won't be making these again.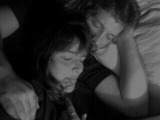 The DM gave these the big thumbs up - said they reminded her of something her foster mother made when she was growing up in Inverness (she is 82). I did not add the salt (no added salt allowed) or the pepper or cayenne pepper (the DM 82 does not like spicy) usually prefers really sweet but loved these and very diabetic friendly. Did grate 2 small carrots getting 3 1/2 oz. Thank you French Tart. Made for Edition 3 - Make My Recipe - a game of tag.

Oat Cuisine! Savoury Cheese, Nut and Oat Flapjacks