Oat Cuisine! Savoury Cheese, Nut and Oat Flapjacks

Not really Oat Cuisine - Haute Cuisine - but I could not resist the title! These cheesy and nutty oat flapjacks are very tasty and easy to make; a savoury take on the usual sweet flapjack recipe which normally contains syrup, honey, sugar and fruit. Great for lunch box snacks as well as picnics or as an accompaniment to soups, stews and chili. Try to use a good quality mature Cheddar cheese for that essential "cheesy" zing! I have stated porridge oats, however these flapjacks are also wonderful when made with jumbo oats - which are a bit more expensive. To achieve a "full" flavour, it is essential to use both type of nuts; the peanuts give the flapjacks the savoury and almost salty flavour, whilst the pecans or walnuts give a subtle taste, texture and nutty "bite" to these little cheese, nut and oat bars! If you like your food with a bit of a kick, you can add some cayenne pepper, as I often do!
Directions
Melt the butter and stir in the mixed nuts, grated carrot, grated cheese, oats, herbs and beaten egg - mix well.
Season with salt and pepper to taste and mix well. (Season with Cayenne pepper if using).
Spoon in to a greased and lined 11" x 7" cake or baking tray.
Press down to smooth and bake in a pre-heated oven 180C/350F/Gas Mark 4 for 25-30 minutes, or until golden brown.
Allow to cool in the tin and then mark into bars or squares.
Store in an airtight tin or container for up to 1 week.
Reviews
Most Helpful
I decided to make a late night snack of flapjacks and these were fantastic!!! Using fresh pecans and roasted peanuts to go with the 4 yr old aged balderson it was heavenly. Also used herbe de provence for the herbes. Loved it!

We cut the recipe by half and used only pecans for the nuts for personal preference and Tillamook brand aged cheddar cheese. Although the ingredients suggested a great recipe, these were very bland and flavorless. Sorry FT, we won't be making these again.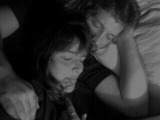 The DM gave these the big thumbs up - said they reminded her of something her foster mother made when she was growing up in Inverness (she is 82). I did not add the salt (no added salt allowed) or the pepper or cayenne pepper (the DM 82 does not like spicy) usually prefers really sweet but loved these and very diabetic friendly. Did grate 2 small carrots getting 3 1/2 oz. Thank you French Tart. Made for Edition 3 - Make My Recipe - a game of tag.