Oat Bran Muffins (Weight Watchers 3 Points)
tamalita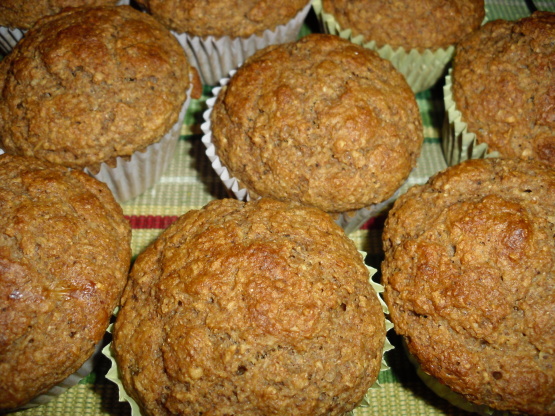 I got this from a Weight Watcher meeting. If made as shown, 1 mini-muffin is 0 points; full-sized muffins are 3 points, They are tasty, have a great texture, and smell wonderful when baking. There is no need to use muffin liners; these just slide right out of the pan. I know there are a ton of bran muffin recipes; I think the flax sees in this recipe makes it uniqe.

They add up to 3 points with the Points Plus system, which is pretty good for a muffin, as many on the WW website are 4 or 5.
Mix cereal, sugar, & milk. Set aside.
Mix dry ingredients. Add eggs & applesauce. Stir into cereal mixture.
Spray muffin tins, no liners.
Bake 400 degrees for 15 minutes. Knife around edges if necessary to remove.