O Canada! Stove Top Mac-N-Cheese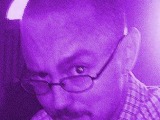 It's a heck of a lot quicker and easier to do mac and cheese on the stovetop. I add Canadian bacon to mine, because, well, I love bacon in all its forms.
Directions
Cook the macaroni in a pot of boiling salted water.
Meanwhile, saute the Canadian bacon in a large, non-stick saucepan for about 5 minutes.
Whisk the milk and flour together in a bowl, then add to the saucepan, bringing it all to a boil, while stirring constantly.
Reduce heat to medium and stir in cheese, onion powder and garlic powder.
Cook until cheese melts.
When pasta is done, drain it and stir in the cheese mixture.
Add paprika to taste (and for a little extra colour) and serve.
Most Helpful
This was a quick and very tasty recipe... I doubled mine as I buy my macaroni in 500g bags worked perfectly I also mixed the cheese I used tasty & Gouda 1 1/4 cups of each as per recipe. I had left over cheese so I poured it into a baking dish sprinkled the extra cheese over it and baked it in my fan forced oven at 240 until just golden. Next time I will triple the sauce for my family's preference:)<br/>Great recipe it doesn't need changing thanks for sharing.
This was very simple and quick to make! I really dont like the box stuff but sometimes I just get the craving for it!! I added muenster cheese to mine instead of cheddar and it turned out great! I thank you for this amazing easy new addition to our dinners!!!
Very Very Good - Very Simple Quick - Easy - and Tasty! I Will be making this many - many more times. I only made tiny changes, I put cumin in my Mac 'N Cheese and I only had regular bacon that I cooked and chopped up in small bits. I also added a tad of cilantro. It was all very nice! I plan on trying it with other kinds of meat, like tuna, shredded turkey and maybe even corn beef. Thank You So Very Much!!