Tread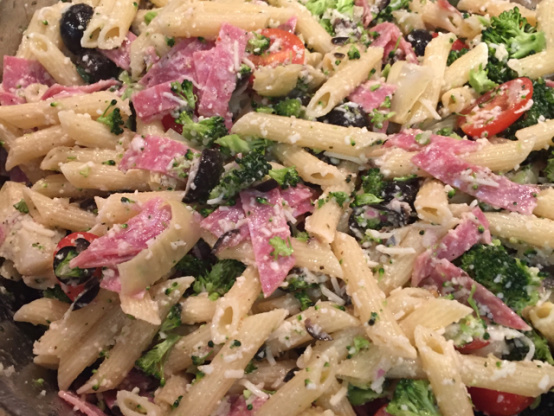 Where I grew up in NY state, versions of this type of salad were plentiful. Don't confuse this with a traditional Italian antipasta - this is different. This version is my own and is my absolute favorite pasta salad. I have brought this to many potlucks and it is always a big hit. I make this a lot during the summer and even serve a hearty portion of it for my lunch. It makes a ton - this is great for parties because it can be made a day ahead and keeps a couple of days covered in the fridge. Prep time allows for chopping of veggies, etc and cooking the pasta. Cook time is actually chilling time. I use Skinner brand tri-color rotini spirals that come 12 ounces bags.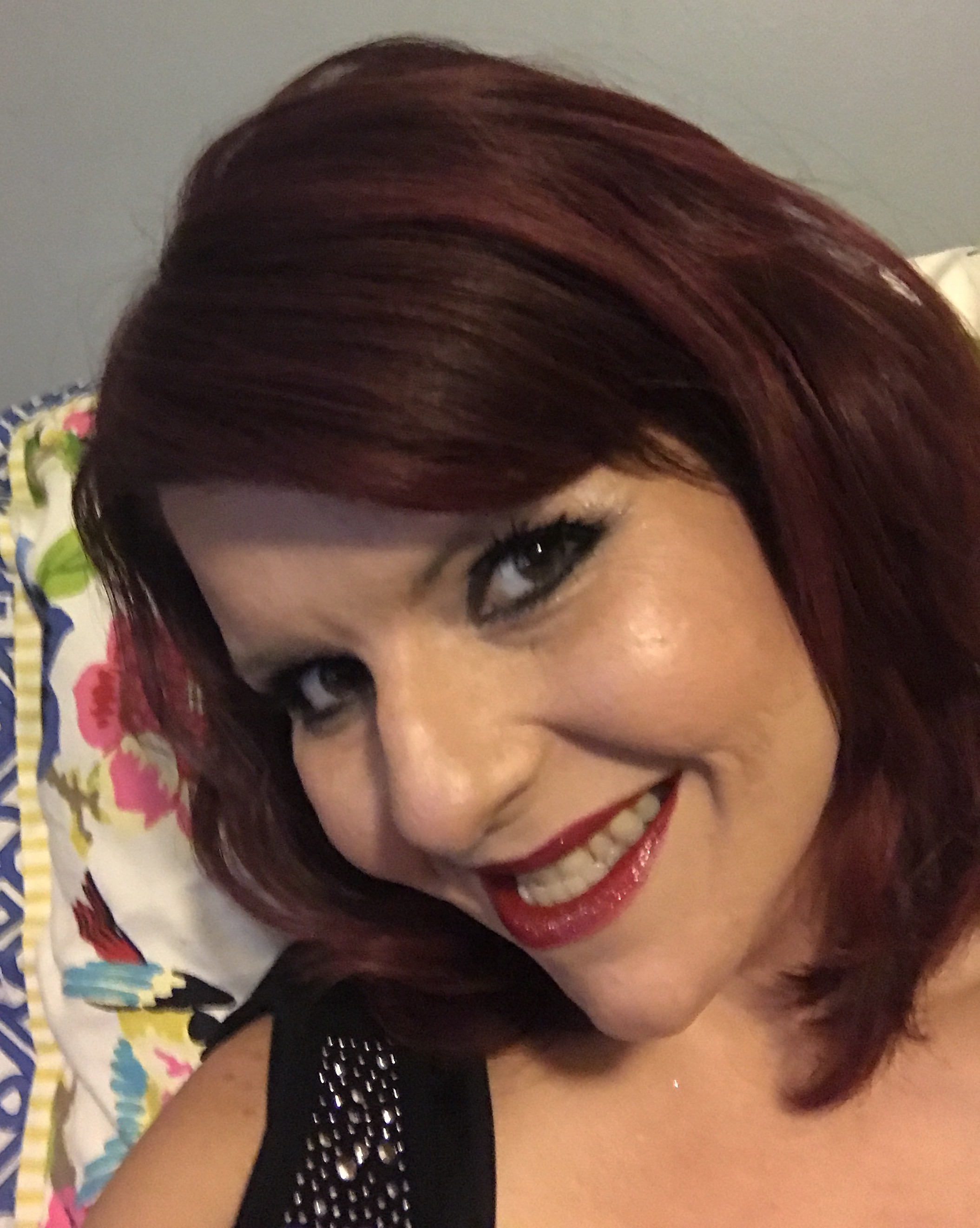 This pasta salad is FABULOUS!!! I used one box the new Barilla pasta(corkscrew) that has a ton of protein and the omega 3's in it. I also used Genoa Salami instead of pepperoni. I added some red and green bell pepper, and used about two tablespoons each of fresh minced oregano and basil. The dressing was the perfect amount for one box of the pasta I used. With the herbs and a couple dashes of crushed red pepper it had the perfect punch. I LOVED IT!!! It was exactly what I was looking for!!! THANK YOU!!!
1.5

(12 ounce) packagescorkscrew shaped pasta, cooked, drained, cooled (I use the 3 colored kind sold in the 12 ounce bags)

2

cups white cheese, in bite sized cubes (I use either Swiss, Provolone, or sometimes Monterey Jack)

1

(6 ounce) cansmall black olives, pitted, drained, sliced

2

cups cherry tomatoes, halved

1

cup pepperoni, diced (optional)
1⁄4-1⁄2 cup red onion, minced

2

(6 1/2 ounce) jars marinated artichoke hearts, drained, chopped

2

bunches broccoli, florets only, cut into small pieces

Dressing

3⁄4 cup olive oil or 3⁄4 cup canola oil

4 -6

tablespoons red wine vinegar

1

teaspoon Worcestershire sauce

1

teaspoon salt
1⁄4 teaspoon mustard powder

1

teaspoon minced garlic, more to taste
1⁄4 cup lemon juice

1

dash fresh ground pepper
1⁄4-1⁄2 cup parmesan cheese or 1⁄4-1⁄2 cup romano cheese, grated
Combine all veggies, cheese, and meat in a very large bowl with cooled pasta.
In a blender, combine all dressing ingredients, using only 4 Tbsp of the vinegar and 1/4 cup Parmesan to start; blend until smooth.
Pour dressing over veggies and toss well.
Taste and add more vinegar, Parmesan, salt etc to taste as needed- this will vary greatly depending upon your preferences.
Chill at least 1 hour, then toss and test for seasonings again, adding more if needed.
Serves a crowd!