Bev I Am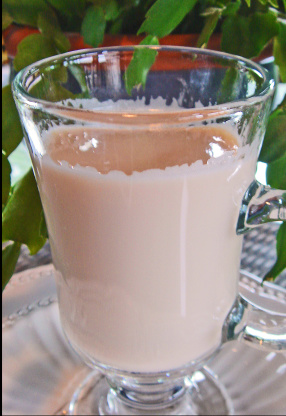 Found this on a Davinci website, this is oh so smooth! Measurements given are for a 360ml mug so feel free to reduce syrup amounts to cater for smaller drinks.

Before I tell you just how GOOD this drink is, allow me to thank you, Mandy, for posting this wonderful recipe! I have many of the flavor syrups from the Da Vinci and up till now have used them basically for flavoring coffee. This drink is mildly flavored and is very smooth and oh, so satisfying! I used the chocolate fudge syrup along with the coconut and almond. This combination of flavors cannot be equaled. This is a wonderful drink! Thank you again, Mandy!
30

ml chocolate syrup

15

ml coconut syrup

15

ml almond syrup
steamed milk (approx 300ml)
Combine all ingredients in a large mug, mix well.