Nutty Fruit Bundt Cake With an Orange Glaze
Prep 15 mins
Cook 35 mins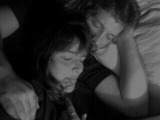 Almonds, walnuts, blueberries (or raisins) in a bundt cake with a wonderful orange glaze makes the perfect ending to any day. This recipe is of unknown origin. NOTE: We made it and found it was very good, but overly sweet. We would suggest using half the amount of streusel called for unless you really like a sweet cake.
Directions
Preheat the oven to 350°F Grease and flour a bundt pan, set aside. In a medium bowl, mix all streusel ingredients and set aside. (NOTE: We yielded 2 cups of streusel).
MAKE THE CAKE:In a medium bowl, mix together the flour, baking powder and baking soda and set that aside. Have the measured orange juice ready also.
In a large mixing bowl, using an electric mixer set on medium speed beat together butter and sugar until fluffy. Add eggs, 1 at a time, beating well after each addition. Beat in zest and vanilla.
Reduce mixer speed to low and alternately beat flour mixture and orange juice into egg mixture, beginning and ending with flour. Gently fold in blueberries (or raisins). (NOTE: When we made this using raisins, it yielded just over 4 cups of batter).
Spoon half of the cake batter into prepared bundt pan. Sprinkle with half of the streusel mixture. Top with the remaining cake batter and then streusel. Bake for about 30-35 minutes or until a toothpick inserted in center comes out clean.
Transfer pan to a wire rack to cool for 10-15 minutes. While cake is cooling, stir together glaze ingredients in a small bowl until smooth. When cake has cooled, invert onto a serving plate. When cooled to room temperature (about 20 more minutes), drizzle with the glaze.
Most Helpful
What an easy preparation to this GREAT TASTING CAKE! Loved the combo of flavors, which was very nicely accented by the orange glaze (Did include about a teaspoon of very finely minced orange zest with the glaze ingredients)! Had no trouble at all removing the cake from the bundt pan after it had cooled about 12 minutes or so! Thanks so much for this keeper of a recipe! [Tagged, made & reviewed in Please Review My Recipe]
3 Stars, only because a novice baker like me needs additional instructions; my cake did not turn out like Marz's photo, I ended up with a cobbler and my glaze was rock hard. We really liked the taste of this cake, it was bursting with flavor. It would be helpful to know the fluid volume of the cake batter to make it easier to pour half into the Bundt pan; I measured 3 cups of streusel. I carefully sprinkled the streusel across the entire batter surface; is that why my cake split there when I tried to remove it? Also, the instructions say to let cool slightly, so I tried removing the cake after 25 minutes; was that too early? I don't know where I went wrong, so I recommend that additional baking tips be included. My "black thumb" for cake baking needs all the help it can get. Thanks for posting. Made for Please Review My Recipe.

This cake was so good! I knew I had to tag this when I saw orange and blueberry together in a bundt cake! 2Bleu does it again with a winner of a recipe. I loved the nuts and brown sugar combo in the streusal it complimented the orange flavoring through out! I served this as a coffee cake, but it would go great as a snack or dessert. Thanks for sharing, Made this for photo tag!