lobquin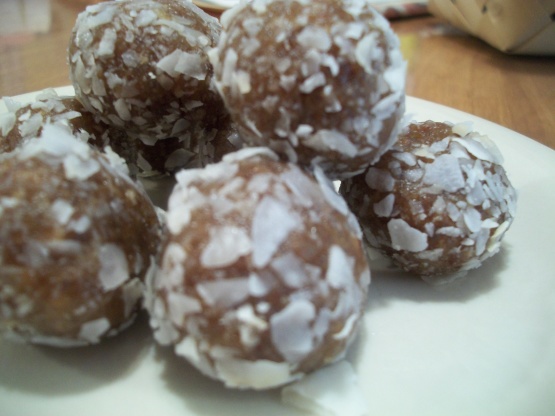 Pureed dates and walnuts rolled in unsweetened coconut. A nice treat made with natural sugars. Perfect for children; my 2 year old loves them! Make sure the dates do not have added sugar, you want them soft. You may use more or less coconut, so be sure you have enough!
Place the pitted dates and walnuts in the bowl of a food processor.
Puree until a smooth consistency.
Roll mixture in to balls using 1 teaspoon of puree for each ball.
Roll the balls into the coconut to cover.
Serve.
Can also be frozen.