Prep 10 mins
Cook 10 mins

This is so easy and tasty! Found it in Taste of Home magazine.
Directions
Cook tortellini according to directions, drain.
In the same pan, melt butter.
Stir in the tortellini, parsley and walnuts, toss to coat.
Sprinkle with Parmesan cheese and pepper.
Most Helpful
I'm sorry but I have to agree with another reviewer and just flat out say this stuff is FABULOUS! The only change I made was that I only used 1/4 cup of butter and found that to be plenty. But oh my, this dish is dangerously easy to throw together and all that much harder to walk away from the bowl after it's done! Thank you so much for sharing the recipe nemokitty! Excellent dish! Made for PAC Spring 2010.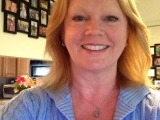 this was dynamite! i made this for a quick dinner with just the 3 yo dd and myself. i used rainbow cheese tortellini and added about 1/4 cup heavy cream and some garlic powder. i served the walnuts on just my serving and left dd's without. we both loved this! made with a salad and a quick garlic toast. i will definitely be making this for us again, we like to have pasta on nights that dad is out! thanks so much for the keeper, nemokitty! made for 1-2-3 hits tag.

This was FABULOUS !! My tortellini was veal, my herbs were fresh and my walnuts were mixed with a few cashews and the meal was so great - many thanks !