Betcha can't eat just one! Keep these in a tightly sealed container.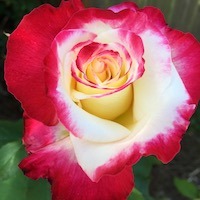 These are very yummy. I will add more cayenne next time because we like a little more kick. I doubled the amount of nuts called for, but left the sugar/spice mix the same amount and it covered the nuts with lots of coating, but not an excess. Thanks to the other reviews for pointing out there's too much coating otherwise. I will make these for a fun treat each Christmas now that I know how good they are.
Preheat oven to 325 degrees.
Place the nuts in a zip lock bag along with the oil, and shake them up to coat well.
In a large bowl, combine the rest of the ingredients.
Open the bag and pour the nuts out into the spice mix, stirring until very well coated.
Spread nuts in a single layer on baking sheet or sheets.
Bake about 10 minutes until nuts are lightly golden and roasted.
Cool to room temperature.