Nuts for You Chocolate Molten Lava Cakes
Prep 10 mins
Cook 15 mins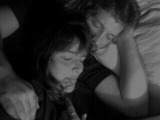 This recipe is adapted from Kraft and can be made a day ahead.
Directions
Preheat oven to 425°F Spray six jumbo muffin cups with non-stick cooking spray. Microwave chocolate and butter in large microwaveable bowl on HIGH 1 minute or until butter is melted.
Stir with wire whisk until chocolate is completely melted. Stir in sugar until well blended. Blend in eggs and egg yolks with wire whisk. Stir in flour and nuts. Divide the batter amongst the cups. Bake 13 to 14 minutes or until sides are firm but centers are soft.
Let stand 1 minute Carefully run small knife around cakes to loosen (if necessary). Invert cakes onto dessert dishes. Serve immediately, topped with cool whip or powdered sugar.
TO MAKE BATTER A DAY AHEAD: Prepare the batter as directed and pour into greased jumbo muffin cups. Cover with plastic wrap. Refrigerate up to 24 hours. Let stand at room temperature 1 hour before baking as directed.
Reviews
Most Helpful
Excellent! I just made this for a dinner party. I made it a day ahead of time which reallly saved me time. I used 4 ramekins vreses the jumbo muffin tins and just kept and eye on the cooking time. They turned out wonderfully. I topped them with rasberries and whipped cream. I can't wait to make them again. Thankyou sharing this!
Amazing! I omitted the nuts. I think I'll try a darker chocolate next time for a little richer flavor. But honestly, it was great as is! Thanks for the recipe!

I've had other molten cakes that seemed to fail in the center without any lava BUT not this one! This is FABULOUS and SCRUMPTIOUS! Worked out perfectly in the jumbo muffin cups. Instead of the cool whip I served with a scoop of vanilla ice cream and fresh strawberries since these were made as a treat for DD's birthday! Thanks for sharing this recipe! I'll be making these again since they are so easy. Made for Adopt A Tag II Sept 2008.