Boomette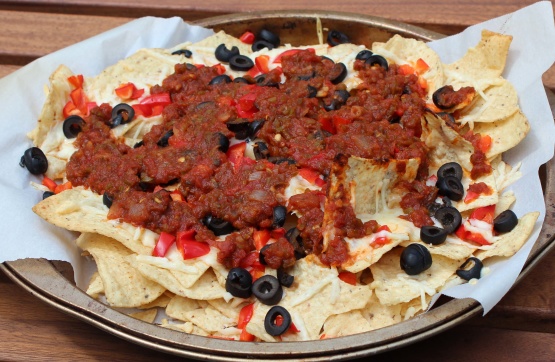 Nachos can be a healthy snack choice if made with fresh vegetables and low fat cheese. Topped with a slathering of salsa and garlic powder and you're ready to indulge! Enjoy!

These nachos were so colorful and made a great presentation for a quick snack. I did back mine in the oven at 400 for about 10 minutes to try to keep them crisp. However, they did get a little soggy on the bottom which I was surprised at. I don't do a lot of microwave cooking and just felt more comfortable using my oven. There could be so many variations of this recipe. Thanks for sharing. Made for PAC Fall 2012
Spread out tortilla chips on a dinner plate or serving platter keeping chips touching, exposing very little of the plate. Top with cheese then the remaining ingredients. Heat in Microwave on high for 1 to 2 minutes. Serve warm. Enjoy!