Demandy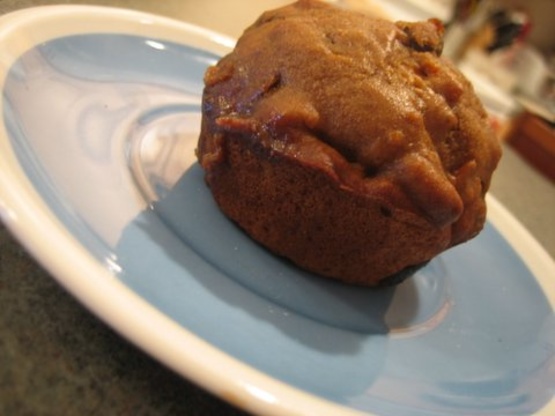 Ummmm good! These are delicious and easy to make. Lucy serves these on her brunch table but they're great anytime of day.

Delicious! I brought these into class today, and they were a huge hit. I wish I had made more, becuase I wanted to have some leftover to take home :) I used about 1.5 cups of grated carrot, and 1/2 cup of succanant (evaprated cane juice) instead of the brown sugar and molasses. I also had to bake for about 30 minutes. These are easy, healthy, and delicious. Highly recommended.
Mix the two flours, baking powder and salt.
Incorporate brown sugar, cinnamon and carrots.
Beat egg, oil, melasse and milk and add to dry ingredients and mix well.
Add raisins and walnuts.
Spray muffin tin with non-stick cooking spray and fill each muffin mold 2/3 full.
Bake in 350 degree oven for 20- 25 minutes.
Cool and store in cool place or freeze.