Pamela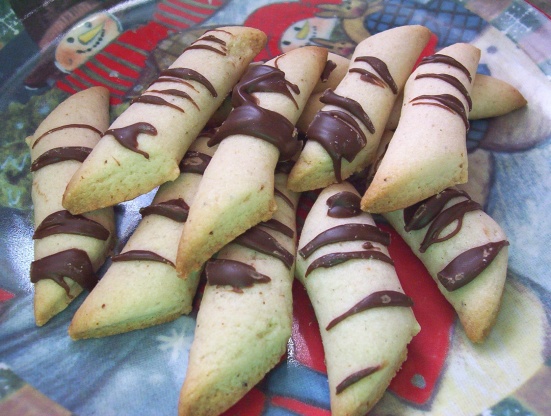 I received these as part of a Christmas Bake Exchange. The person who brought these said they are her most favourite Christmas treat. I am glad she decided to share the recipe :)

Top Review by Debbb
These cookies look really nice but I found them to be too dry with not a lot of flavour.
Cream together first 3 ingredients and then slowly add sugar. Blend in egg. Add flour and nutmeg gradually and mix well.
Shape dough on lightly floured surface into long longs 1/2 inch in diameter. Cut into 2 inch lengths.
Bake at 350 degrees for 12- 15 minutes or until golden.
Drizzle with melted chocolate.
These freeze very well.