Maito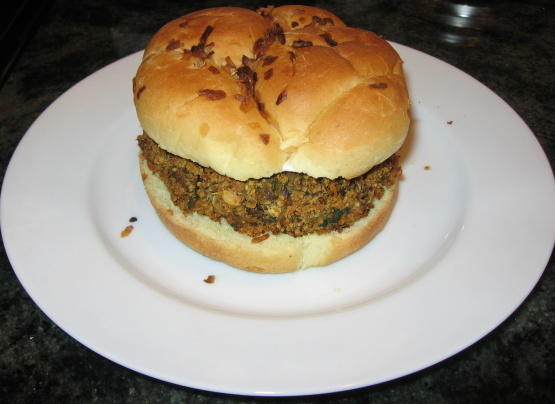 A wholesome combination of rice and lentils with veges, spices and herbs. This is from 'Great Vegetarian Dishes' by Kurma Dasa. I use brown rice, rye breadcrumbs and all-natural peanut butter (sometimes I add some cashew or almond butter too). A good recipe for OAMC. The recipe says it yields 16 burgers, but I make my patties bigger! Prep time does not include cooking time for rice and lentils.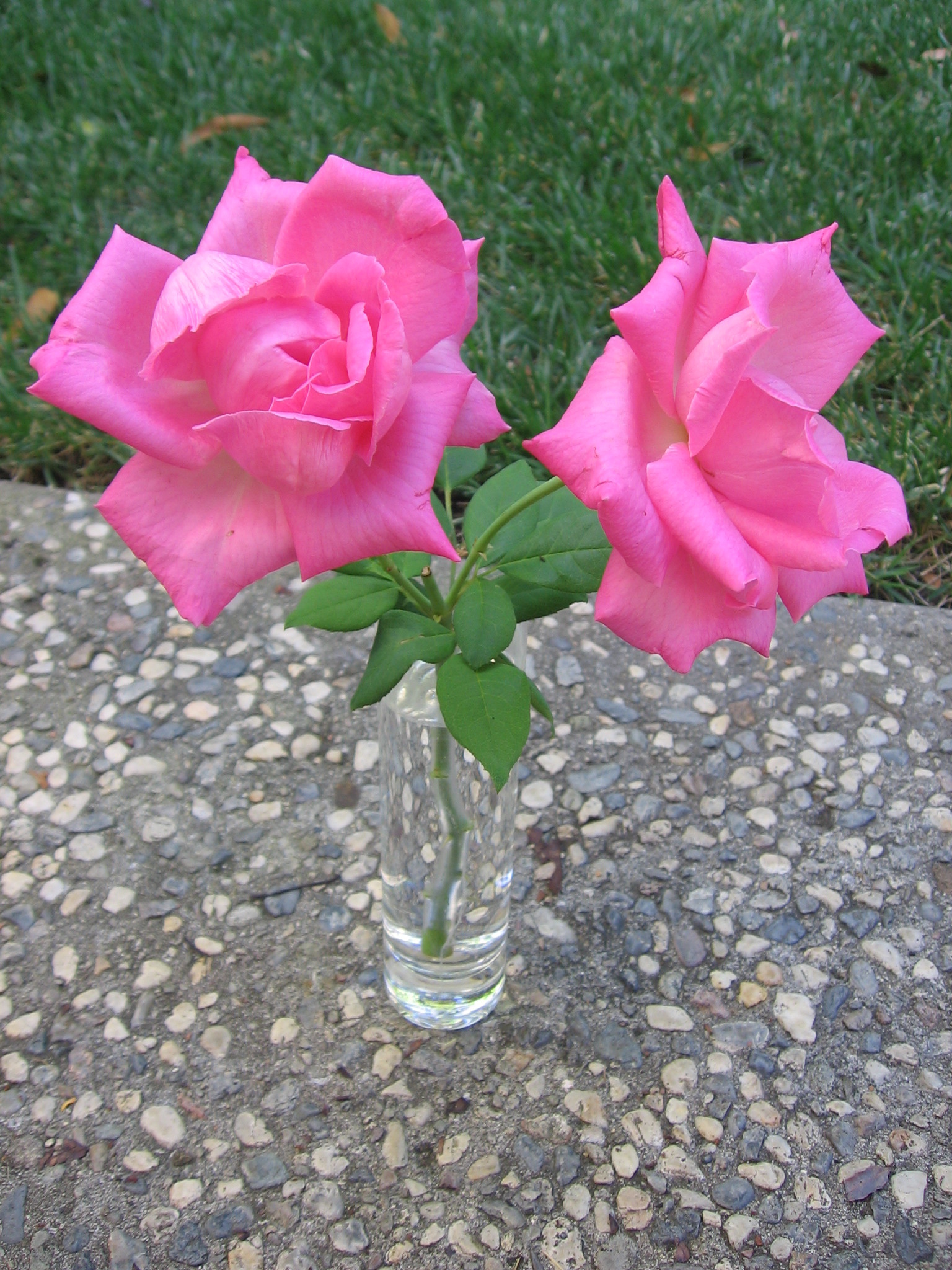 Top Review by Maito
We liked these, but didn't love them. It was really hard to get them to stick together before baking, and then afterward, in a bun, they fell apart when bitten into. The peanut butter flavor in really strong as well. Serves 6 (patty size would be half the size of a normal burger if you made 12 of them).
Preheat oven to 200°C.
Combine all ingredients in a large bowl and knead well.
Pinch off 16 portions of mixture, roll them into smooth balls, and with wet hands press out the balls into patties.
Arrange patties on a lightly oiled baking tray and place into oven until they dry out a little and darken slightly (around 20 minutes for my oven).
(Burgers can now be refrigerated or frozen until needed).
Pan-fry in oil until hot.