diner524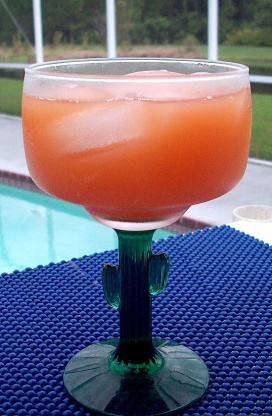 Keep your clothes on! Relax! It is a drink! lol

Deeelicious! I rarely ever have pineapple juice so this was such a great way to take advantage of the juice in my fridge. I might try this again with double the rum next time ;) Thanks!
1

ounce rum

2

ounces pineapple juice

2

ounces orange juice
1⁄2 ounce grenadine

1

dash lime juice
Combine all ingredients in a shaker with ice and shake until your hands get cold. About 10 times for me!
Strain into a chilled collins glass filled with crushed ice.
Garnish with a lime squeeze.