Nouilles Avec Carottes Et Graines D'oeillette

Adapted from 60-minute Gourmet by Pierre Franey. Noodles with carrots and poppy seeds. A simple, but attractive, side dish.
Directions
Sliver the carrots. (Slice the carrots lengthwise into quarter-inch slices; stack those slices and slice lengthwise again; cut crosswise into one-inch pieces.) You should have about one cup.
Cook noodles in a saucepan, according to package directions, in salted water.
Drop the carrots into boiling salted water and simmer about 3 minutes or until tender-crisp. Drain.
When noodles are done, drain and return to the pan. Add the butter and carrots. Add the poppy seeds and stir. Salt and pepper to taste.
Most Helpful
This was a really simple side dish. I enjoyed the poppy seeds :) It was a little bland for me so I spiced it up with a little Garlic Garni (from Gilroy, California). Thanks BarbryT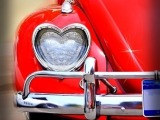 Something easy, gorgeous and unusual! Poppy seeds are underutilized and so are recipes with French names - both are a breath of fresh air! I used one pot for cooking both the noodles and carrots, one after another. Also I substituted "No Yolks" egg noodles and 2T Smart Balance light tub spread - perfect for me! For myself next time I'd add some cooked chicken cubes and make it a meal. I'd make this for company with a half stick of butter,more carrots and fewer poppy seeds. Thanks for an easy impressive dish!