Not Your Typical Lamb Burger
David04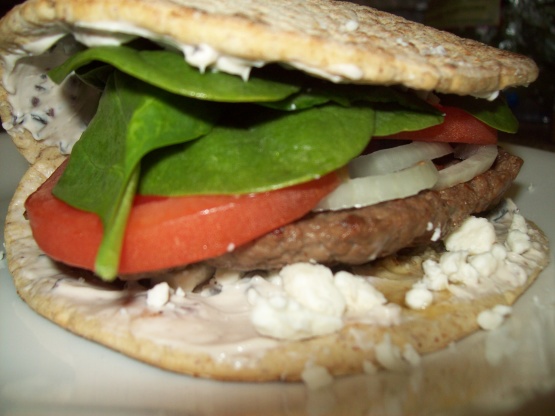 I prefer the taste of Lamb Burgers over Hamburgers any day.

Thank you David04 for sharing this delectable recipe!!! I made it for dinner tonight using a feta-mint tzatziki from another website and it all just went together so well. The seasonings and the scallions were just right in our book and we look forward to having it often.
Pat ground lamb, scallions and seasoning into patties.
Fry over medium heat.
Spread Tsatsiki sauce bottom of half of the flatbread.
Sprinkle lightly with Feta cheese.
Place Patty on bottom bun.
Layer onion, tomato, Feta, Spinach and Tsatsiki sauce.
Place on the top and enjoy.